Thinking of buying or selling a home in the Triangle area of North Carolina and looking for a GREAT real estate team to help you get the job done? Find out more about Lisa Ellis and Company, and how we can help you realize your real estate goals!
Meet Lisa Ellis
I've lived in North Carolina my whole life, and am proud to call Durham my home town. I've traveled all over the world and seen some truly amazing places... so believe me when I say there's just something special about the Triangle area.
It's partly this passion for my home town that lead me to pursue a career in real estate, and because of that, I've been helping people buy and sell homes since 1996. Over the years, I've realized that having a great real estate team behind an agent helps bring value to clients in the form of comprehensive service and a full array of talents. Put us to work for you and find out what it means to be "one of the family".
Meet Our Team
It takes more than one person to make a real estate transaction happen smoothly and efficiently! That's why Lisa Ellis and Company is more than just a person... we're a team of amazing brokers and marketers!
Meet Our Team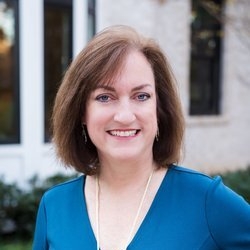 Sharon Carter
BROKER ASSOCIATE
I grew up in Sanford, North Carolina but have come to call Durham my home. I love being part of such a vibrant community that offers so much in the areas of arts, education and culture...
Jodi Villers
Client Care Coordinator
I am the Client Care Coordinator for Lisa Ellis & Company, meaning I'm responsible for managing the transactional details for both buyers and sellers to help ensure smooth closings for all of Lisa's valued clients. I'm also a Broker/Realtor specializing in Downtown Raleigh...
Maggie Hennessey
Marketing Coordinator
Ready to Get Started Buying or Selling with Real Estate by Design?
Ready to buy or sell a home in the Triangle? We're eager to get started, too! Just give us a call, shoot us an email, or start exploring our other resources.